Contain TS7® --- a metabolized derivative from seven strains of probiotics for skin cell regeneration enhancement.
Suitable for combination/ oily skin
Probiotic of Yogurt Filtrate (TS7®) and rich seaweed extract.
Oil-free
Refreshes skin feel and lighting the face tone
Reduced oiliness and maintain softness.
Use:
Facial cleansing and makeup remover.
Direction for Use:
Apply a small amount onto clean fingertips and gently massage into damp facial areas in upward circular motions, avoiding the immediate eye area.
Active ingredient:
Trehalose
Yogurt Filtrate (TS7®)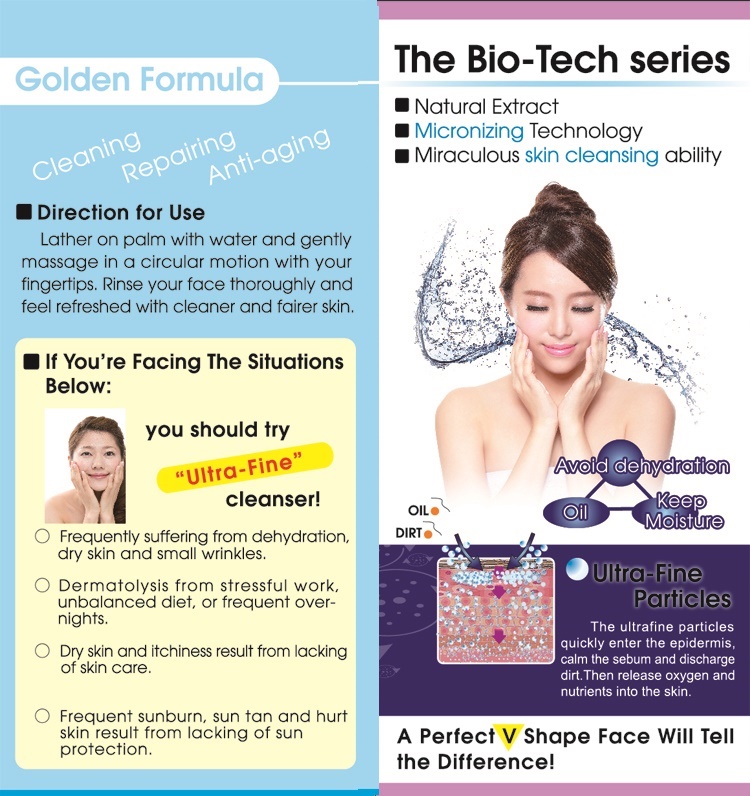 Natural Yogurt Filtrate (TS7®)+ Trehalose
The active ingredients
Yogurt Filtrate (TS7®)
is activating dermis fibroblast cells to generate collagen and also contains natural antimicrobial materials to defense various external pollution.
Trehalose
is a polysaccharide derivative which extracts from the seaweed.
It is similar to the water which in the structure of the human body. Can help our skin easily absorb the water supply long-lasting moisture.
Ingredients:
Yogurt Filtrate (TS7®);
Trehalose
Package:
Tube, 100 ml/tube
Formulation:
Cream