Contain TS7® --- a metabolized derivative from seven strains of probiotics for skin cell regeneration enhancement.
Use:
Facial cleaning and make up remover
Direction for Use:
Apply small amount onto clean fingertips and gently massage into damp facial areas in upward circular motions, avoiding immediate eye area.
Active ingredient:
Trehalose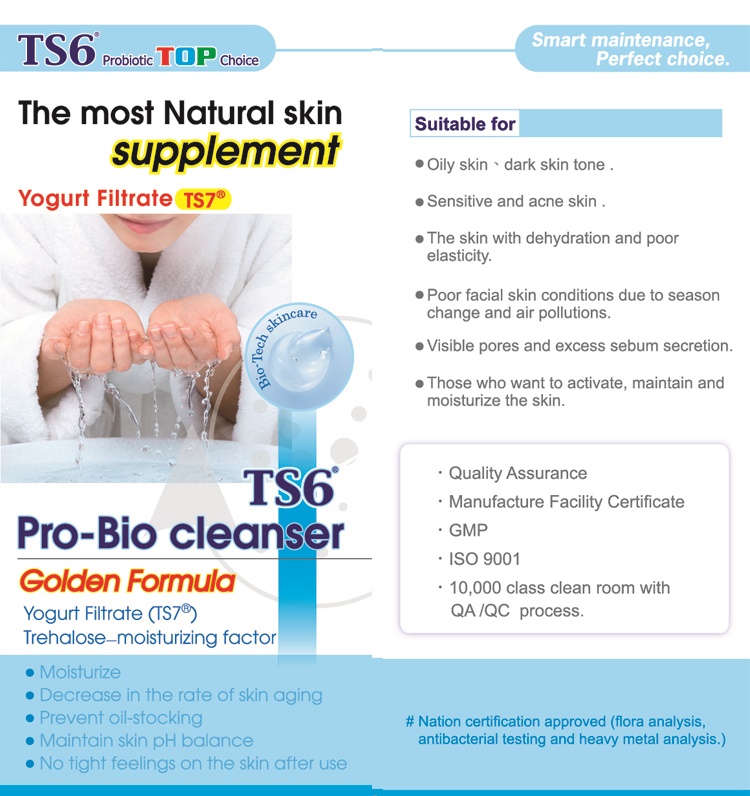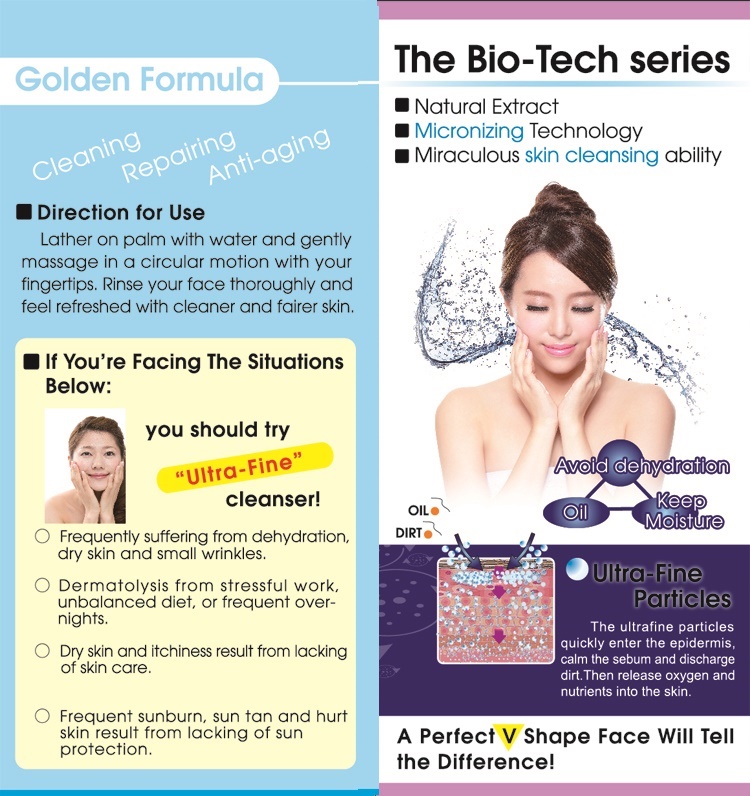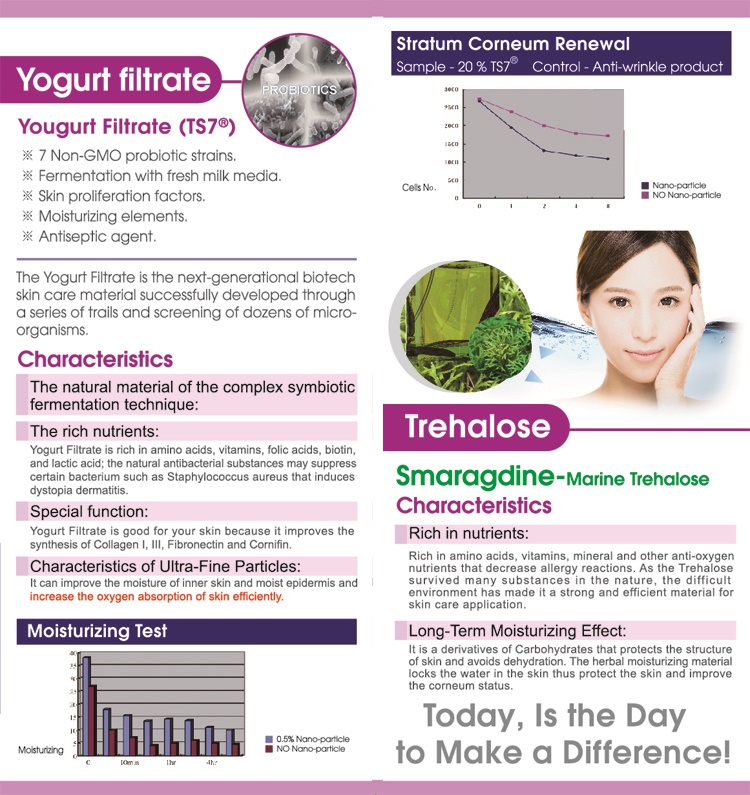 Higashiyama, Takanobu (2002) mentioned "trehalose protects organisms against various stresses, such as dryness, freezing, and osmopressure. In the case of resurrection plants, which can live in a dry state, when the water dries up, the plants dry up too. However, they can successfully revive when placed in water."
As the Trehalose survived many substances in the nature, the difficult environment has made it a strong and efficient material for skin care application.
It is of skin and avoids dehydration. The moisturizing material locks the water in the skin and thus protects skin and improves corneum status.
Ingredients:
Yougurt Filtrate (TS7®);
Trehalose
Package:
Tube, 100 ml/tube
Formulation:
Cream