TS6® BB Health Baby Lotion

for Daily use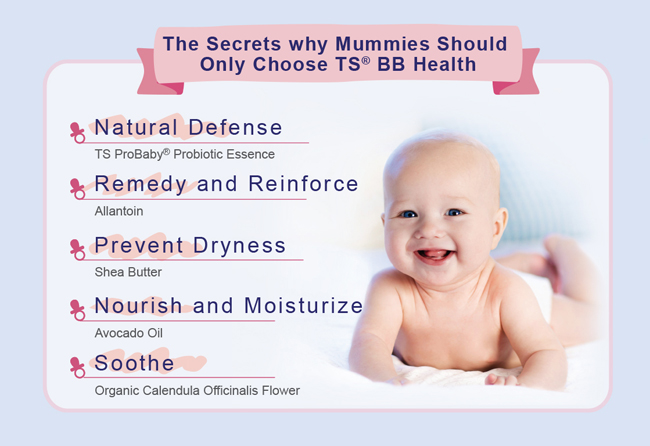 TS ProBaby® Probiotic Essence contains natural lactic acid, anti-microbial factors and is rich in amino acids, vitamin B complex, and natural moisturizers.
It helps babies build a skin protection layer, and enhance the skin barrier from the pathogen.
Organic calendula Officinalis extracts and allantoin soothe and remedy allergic skin problems.
Adds herbal extracts, such as shea butter and avocado oil penetrate the skin easily that helps nourish and keep moisture, making baby skin soft and tender like marshmallows.
Also suitable for sensitive skin. No alcohol. No irritation.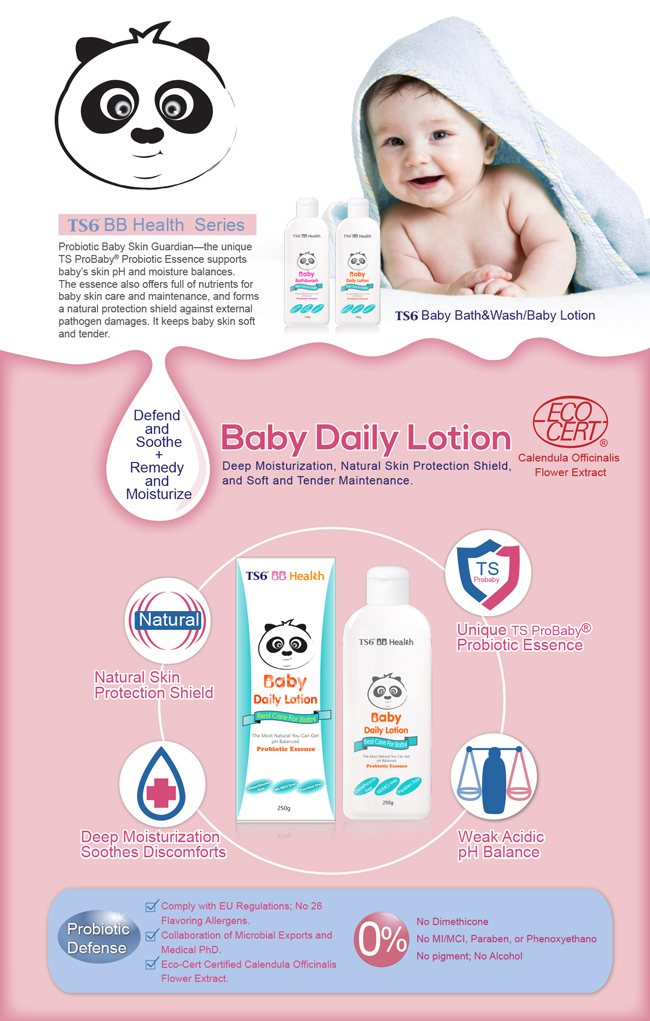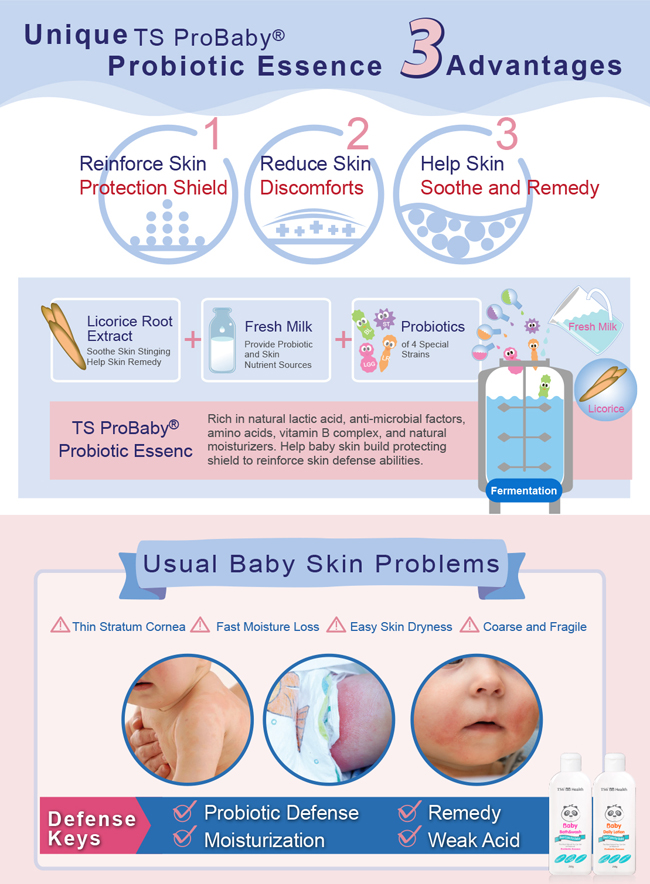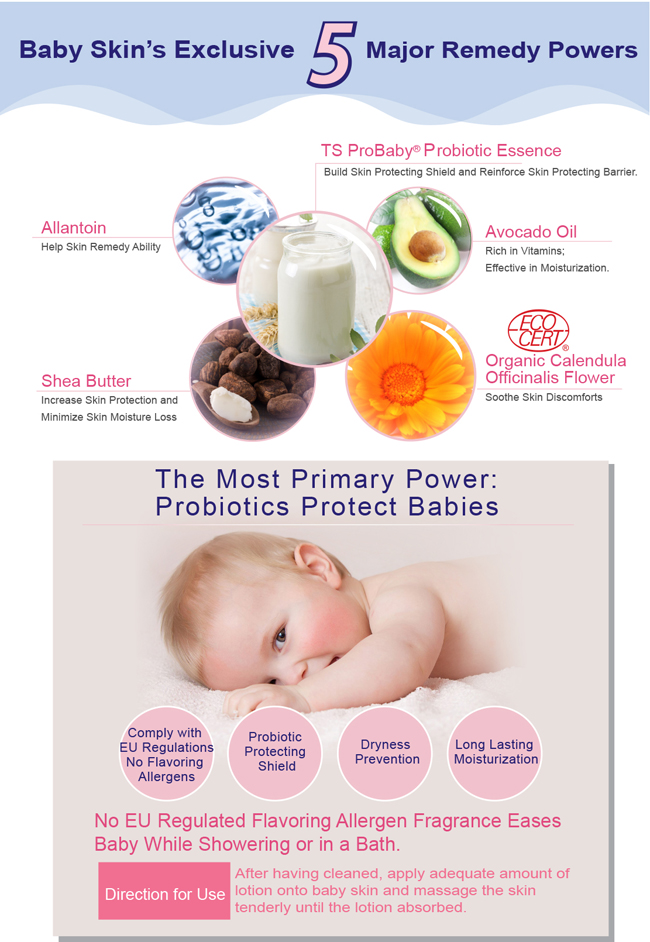 Key ingredients of TS6® BB Health Baby Lotion
Active Ingredients
TS ProBaby® Probiotic Essence (including Glycyrrhiza uralensis extract); Organic Calendula Officinalis extracts; Allantoin; Shea butter; Avocado Oil

Use
Keep baby skin nourished and moisturized, help babies build skin protection layers, and make baby skin is soft and tender like marshmallows

Direction for use
After having cleaned, apply an adequate amount of lotion onto the baby's skin and massage the skin tenderly until the lotion is absorbed.
Distributors seeking
TS6 has over 20 years of experience developing probiotic-focused biotech.
Probiotic essence is beneficial for human beings, helping reach a healthy pH-balanced environment.
Hence, we insist to add every product with probiotic essence.
Let TS6 be with you in every moment of life.
Related Products :