TS6® Feminine Whitening and Cleansing Mousse, a perfect whitening feminine wash you will regret to miss it

TS6 is a women's bodyguard where protecting feminine care
What SIX phenomenal whitening ingredients did TS6 add in a perfect whitening feminine wash?
TS-2L® Probiotic Essence: Double patented ingredient which contains natural lactic acids, anti-microbial factors, amino acids, vitamin B complex, and natural moisturizers.

Gigawhite: The essence of seven herbs from the Alps, Gigawhite, breaks the usual rule of cleansing and whitening in the intimate area. Deep whitening from inside out.

MAP Vitamin C: Magnesium Ascorbyl Phosphate(MAP) is well known as a whitening factor.

Aloe Vera: It can soothe and protect intimate areas.

Tea Tree Oil: Natural anti-bacterial factor

Cymbopogon Martini Oil: Efficient moisturizer and skin soother.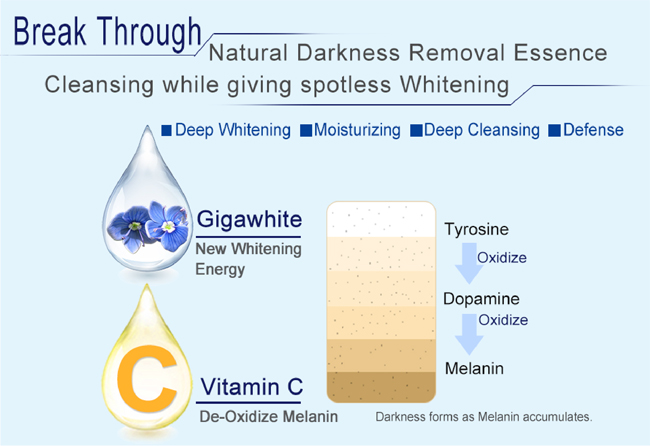 Brief introduction of TS6 whitening feminine wash
Active Ingredients:
TS-2L® Probiotic Essence, Magnesium Ascorbyl Phosphate, Gigawhite, Cymbopogon martinii Extracts, Aloe Vera Extracts, Tea Tree Oil Extracts.

Use:
Cleanse and purify intimate skin. Reduce melanin accumulation.

Direction for use:
Apply an adequate amount of mousse on the palm or the intimate area, lather directly with no need of adding water, and then rinse.

TS6 is a Taiwan manufacturer that has been specializing in probiotic-related biotech for over 20 years;
We have been contributing to our quality in every Feminine hygiene product.
TS6 is your most intimate's bodyguard, making you maintain feminine care effortlessly.
Distributor seeking
Package
180 g/bottle

Formulation
mousse