TS6® BB Health Baby Bath & Wash
TS ProBaby® Probiotic Essence contains natural lactic acid, anti-microbial factors, and is rich in amino acids, vitamin B complex, and natural moisturizers. It helps babies build a skin protection layer, and enhance the skin barrier from the pathogen.
Organic calendula Officinalis extracts remedy and soothes the baby's unhealthy skin conditions.
Additionally, there are seaweed extract and vitamin B5 added in order to form a moisturizing layer on the skin surface that keeps skin moisturized and healthy.
Specially selected amino acid surfactants provide tender cleaning bubbles for natural skin protection with fatty acids.
Lightly scented fragrance eases babies during bath.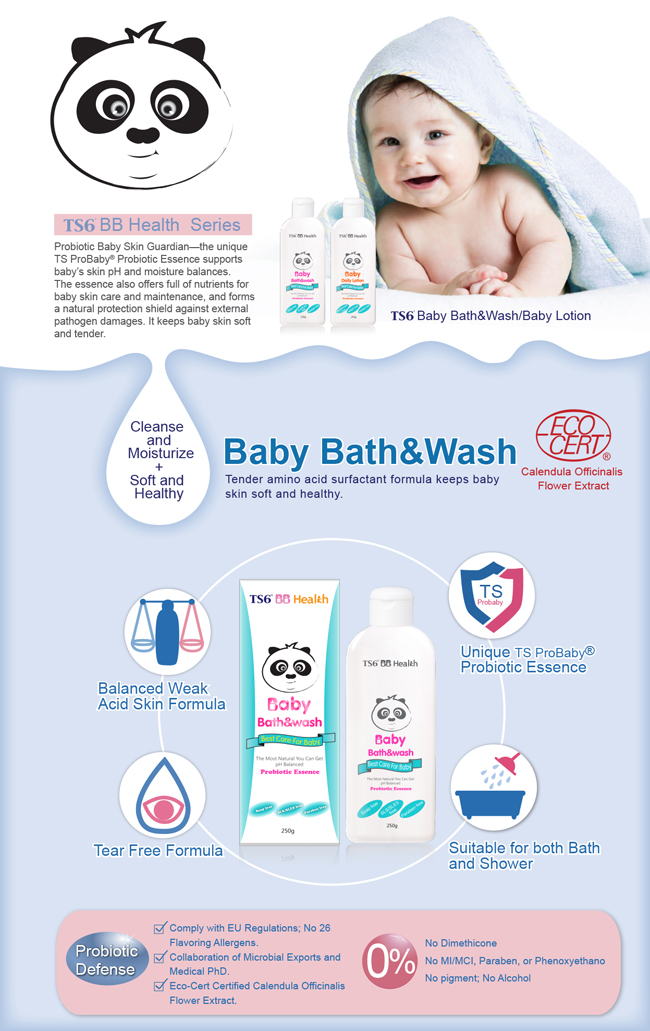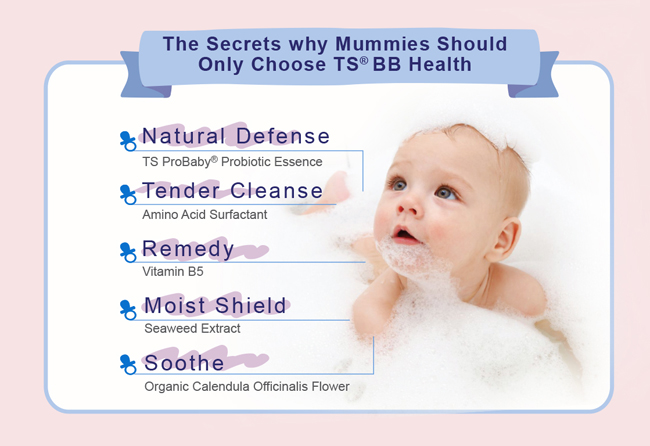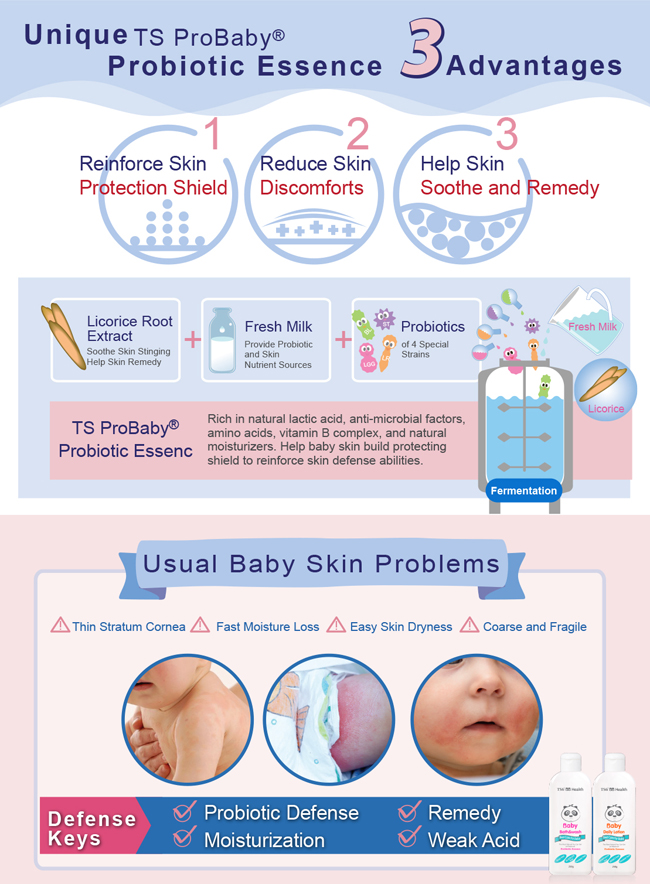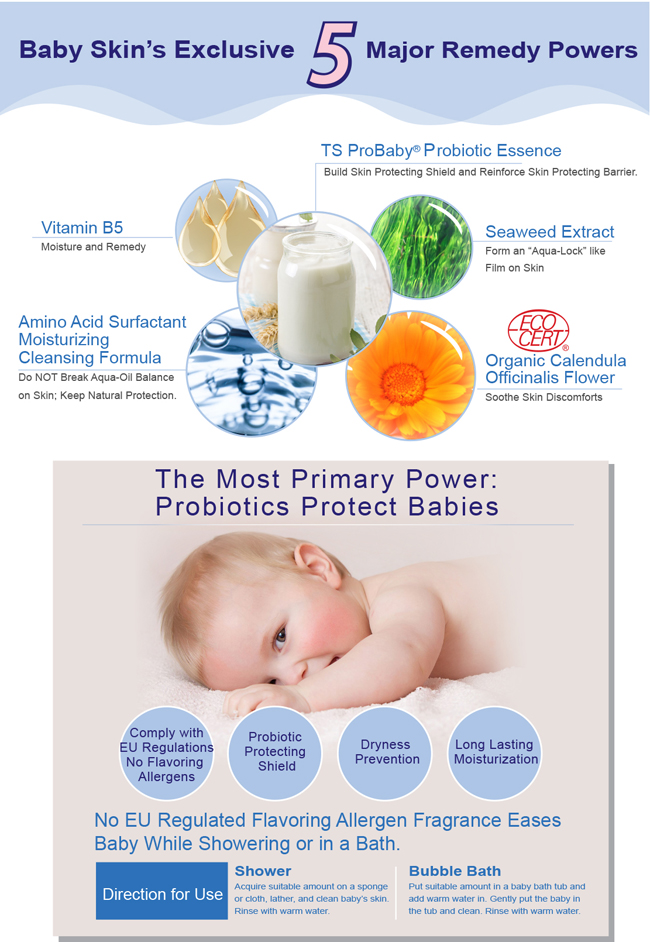 Active Ingredients
Amino acid type surfactants TS ProBaby® Probiotic Essence (including Glycyrrhiza uralensis extract), Organic Calendula Officinalis extracts Vitamin B5, Algae extract Organic calendula Officinalis extracts, allantoin

Use
The tender amino acid cleaning formula with moisturizing effects keeps baby skin delicate and healthy.

Direction for use
Shower: Apply an adequate amount onto the shower cloth or a sponge to make a bubble. Lather onto baby skin, and then rinse with warm water.

Bubble Bath: Pour an adequate amount and warm water into a baby bathtub. Carefully put the baby into the tub to clean the skin and then rinse with warm water.
Distributors seeking
Package
250 g/bottle

Formulation
Gel