Overview
Home to TS6® Probiotic
Tensall Bio-Tech Co., Ltd. has been established in Taiwan since 1999, with research and development of probiotics as our core technology. We have developed our own professional probiotic strains, a probiotic database platform, as well as a core technology team, which has been in co-operations with industrial, governmental, and academic institutions and has been developed a unique " Multiplicate Fermentation Technology " to integrate probiotics with herbs and minerals, to develop systematic functional dietary supplements and bio-tech cosmetics products. So far, we are the largest probiotic innovation development and multiplicate fermentation manufacturer.
The special capabilities of R&D have led us to have developed and keep developing more functionalities and applications than usual microbial fermentations. They include enhancing the absorbability of active nutrients, such as herbs, minerals, etc., to be used as dietary supplements and biotech cosmetics. In this way, we utilize microbial powers to bring more effective products.
We take plenty of effort on the assurance of the quality and safety of our products, with complete quality analysis equipment and quality control professionals. The factory has certificates such as GMP, HACCP, ISO13485, ISO9001, HALAL, etc., and all product manufacture processes are under Class 10,000 cleanroom environment.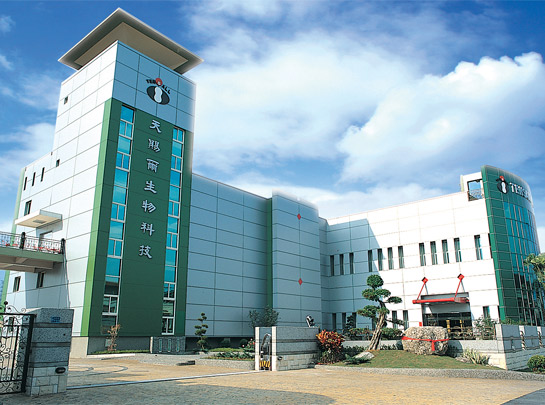 TS6 Introduction & International Distribution
Back to Nature
A Whole New Health Concept of Natural Balance by Probiotics
TS6®, created by TENSALL BIO-TECH CO., LTD. in 1999, our core technology is based on probiotics of human origin and utilizes the fermentation of probiotics, combining natural nutrition factors, herbal plants and minerals to extract the exclusive essences. We apply the results in several series including dietary supplements, feminine hygiene and health care, personal and beauty care, and baby care products. TS6® introduces the concept of natural balance by probiotics, we hope the superior products TS6® bring a better healthy, beautiful and happy life for human beings.
As the awareness of health benefits, the probiotic product market has grown to an enormous scale. At present, we have completed the business expansion of exports to authorized agents in Bangladesh, South East Asia such as Singapore, Malaysia, Thailand, Philippines, Myanmar, and Vietnam, and further to The European Union—Romania, and so on 8 countries and areas.
Core value & Vision
Core value
The business philosophy of Tensall is to be an innovative biotech company that protects everyone's health with our strict production management, quality control, and product analysis abilities. Dedicated in promoting blissful lives by providing superior quality probiotics and cosmetics utilizing state-of-the-art biotechnologies, Tensall is hoping to contribute in a better future of human beings. Tensall insists in using no transgenic materials because we never forget to respect nature while pursuing technological developments.
Our Vision
Health
Preventive medicine is more of a trend than transitional after-disease treatment nowadays. Tensall devotes itself on researching and developing health supplement that not only provides essential nutrition but also enhances critical human body functions.
Beauty
Tensall's innovative skincare products were developed based on the belief in natural balance, leaving minimum chemical and biological harm to the skin.
Happiness
Dedicated to promoting blissful lives by providing superior quality probiotics and cosmetics utilizing state-of-the-art biotechnologies, Tensall is hoping to contribute to a better future for human beings.
Sales Channel
The retailing channels of TS6® in Taiwan include e-commerce distribution channels (TS6® official website, Yahoo, Momo, Shopee, Dcard, Yahoo, Pchome, Payeasy, etc.), physical chain stores (such as Watsons, COSMED, pharmacy and cosmetics chain stores), TV shopping channel, telemarketing, exhibitions and the social media Facebook and Line platforms. Our reputable products also have promoted by Celebrities and professional gynecology doctors. We deeply believe that the brand will prosper to the whole world in the future.